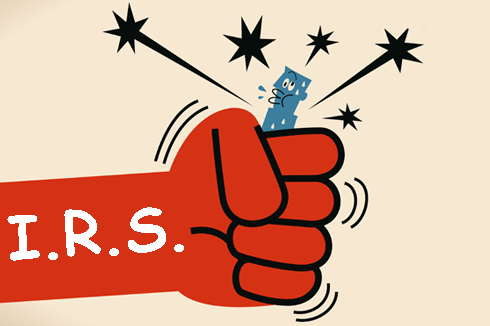 Radio and television are filled with advertisements claiming that tax debts can be settled for less than what you owe. This settlement program is known as offer in compromise. This can be a great solution, provided you qualify.
In this settlement program, you are offering to pay less than the full amount to the IRS. The IRS will accept an offer in compromise if the taxpayer doesn't have to ability to pay the amount owed or if there is doubt that the person is actually liable for the tax debt.
The IRS' stringent acceptance standards have made it extremely difficult for most taxpayers with outstanding balances to qualify. Prepare to be scrutinized when you attempt an offer in compromise. Think of it like a tax audit. But in addition to auditing your finances, they will also be auditing your assets and liabilities. They would even calculate future income to determine if you have the ability to make continuously monthly payments.
To file an offer in compromise, the first thing you need to do is to fill out Form 433-A and Form 656. Add to that, you also need to calculate the offer amount.
You don't want to initiate a settlement with the IRS with a ridiculous offer. There is a formula that used to calculate the offer amount. It is not simply picked out of the air.
If you choose to go this route, then you have to be very patient. Why? It's because the negotiation process can seem to drag on forever. It may take anywhere from a few months to a few years to determine whether or not you're approved.
It is essential that you do the math before filing an offer in compromise. Not only will you be wasting valuable time if you don't get approved, you'll also be wasting thousands of dollars on application fee and professional fee.
If your offer has been approved, do your best to keep it from being revoked. Be sure to file and pay your taxes on time for the next 5 years and pay the offer amount.
If you think you might be a candidate for an OIC, your best bet is to seek help from a company with experiences in such matters such as Arena & Associates Incorporated.